About Us
Learn More About Our Experienced Attorney
Franchise Legal Support, under the direction of lead attorney David Scott Levaton, Esq., is a Los Angeles law firm committed to providing comprehensive legal support to franchisees in all aspects and stages of operation.
Mr. Levaton is an experienced franchise attorney and has been representing franchisees and franchisee associations for over 30 years. You'll find that Mr. Levaton is knowledgeable about the legal issues franchisees often face since his experience comes from a uniquely personal source—his family has been in franchising for more than 45 years.
Clients who come to Franchise Legal Support can expect:
Service backed by more than 30 years of experience
Free consultations
Personalized one-on-one attention
Understanding and knowledge on a wide range of franchise law matters
---
To learn how Franchise Legal Support can help, contact Attorney David Levaton today.
---
Bringing a Unique Perspective to Franchise Legal Matters
David's experience and training in franchisee law, negotiation, and dispute resolution have provided him the skill set to be an exceptional advocate, problem solver and negotiator. Regardless of the challenges you face as a franchisee, you can feel confident that Mr. Levaton has the knowledge and understanding to provide you with effective legal representation that meets your needs completely. You can depend on him for franchise law representation, buying a franchise, selling a franchise location, terminating contracts, and more.
Mr. Levaton brings a unique perspective to franchise legal matters. In addition to being a California franchise attorney, he owned and operated a multi-unit franchise operation for 15 years. David's experiences in franchise operations and expertise in franchise law provide his clients with exceptionally well-rounded counsel, ensuring his clients have all the information necessary to make sound legal and business decisions, for their success today and in years to come.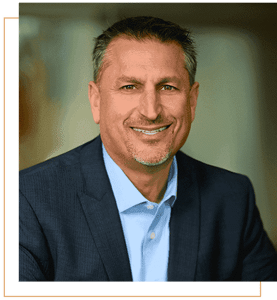 Contact Franchise Legal Support Today
We specialize in franchisees. Let us help you.